How to Analyze Companies
Stock markets have given fantastic returns over the past several years. Yet, a good number of retail investors have burnt their fingers. We at Wealthrox believe that retail investors can pick fantastic stocks for the long term with the right tools and information.
Just curious, Why does the stock price change?
When you buy stocks of a company, you are buying a share (however small it may be) of the company's future cash flow permanently. When this organization grows in terms of sales and profit, future cash flows will accordingly grow, and this is expected to reflect in the price of the stock as well.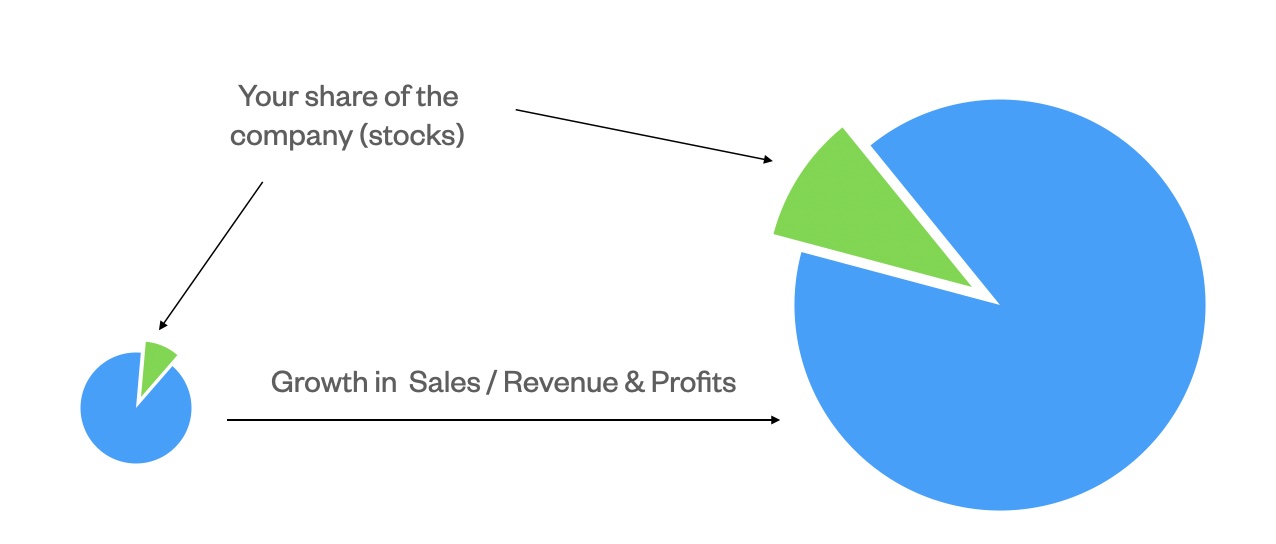 Let's consider the example of "Company A". In 2007, it was making Sales of Rs. 4,000 Cr and the stocks were traded at Rs. 150. Today it is makes Sales of Rs. 70,000 Cr and stocks are traded at around Rs. 1500. That's roughly 10+ times in both cases. See how closely the pink and blue lines are correlated.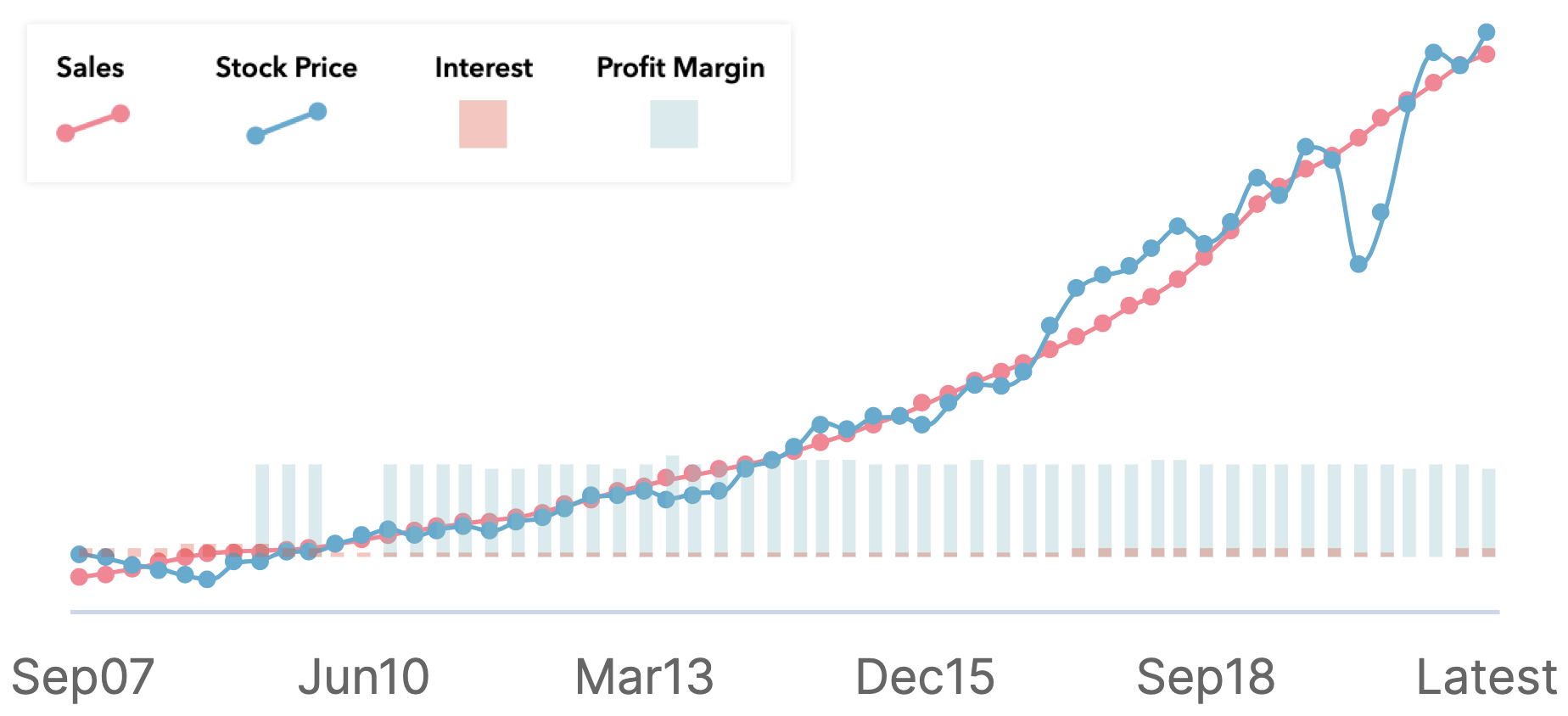 Should I pick companies that are growing in sales?
Not all companies growing in sales give the same kind of returns. They should be profitable too. Let's look at the case of "Company B". While the Sales of the company has grown by 100 times between 2010 and now, the stock price has remained pretty much the same. The Profit Margins (EBITDA margin to be more technical) have dropped over the years and Interest paid has eaten into the profits resulting in a low cash flow even though Sales has grown.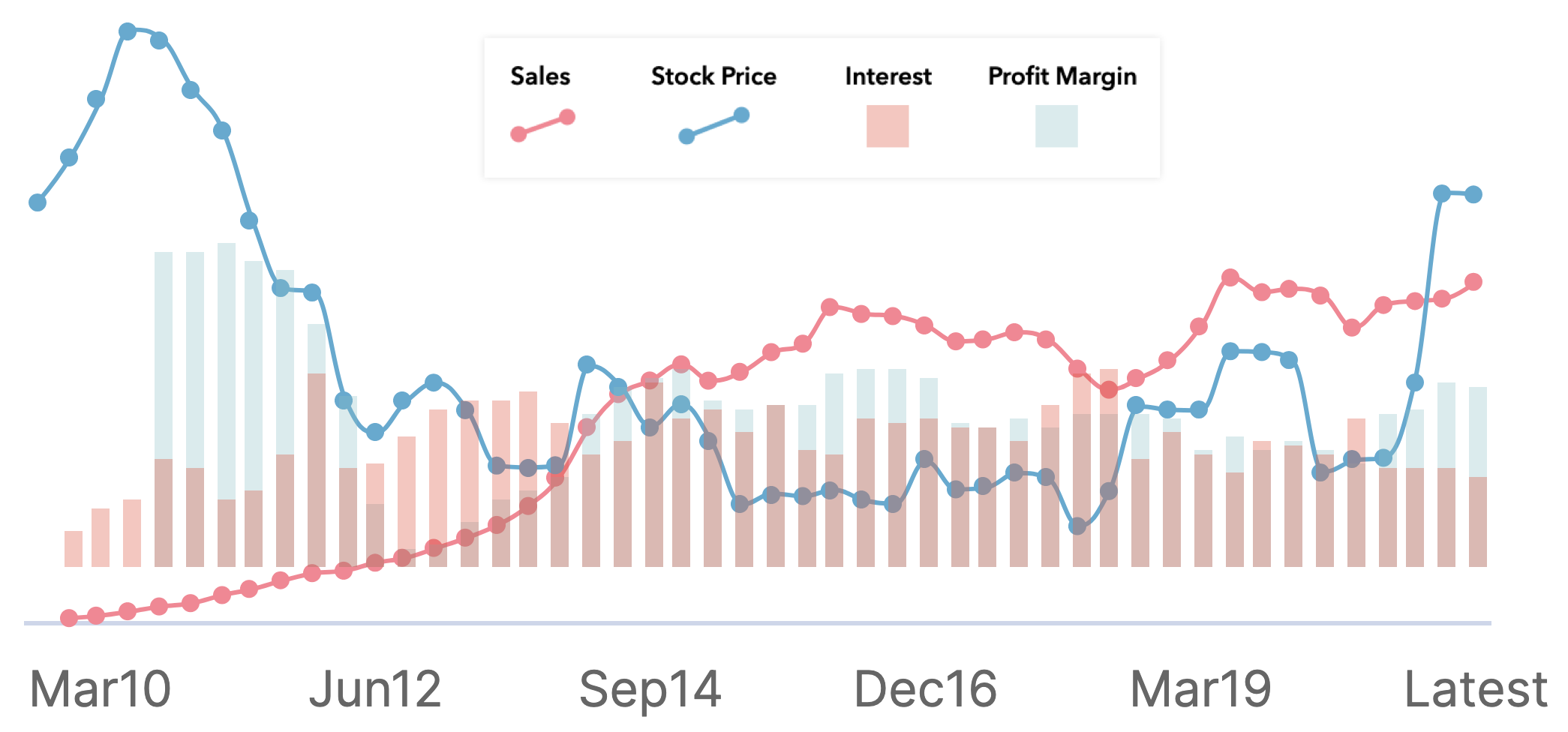 Should I pick companies that are growing in sales and profits?
Let's look at the case of "Company C". The stock price has "peaked" sometime during June 2015. After that the price has not grown at all even though Sales has grown with stable Profit Margins. So it is also important to buy a stock at the right price. We can see that the stock was overpriced in 2015 and the fundamentals are still catching up to those levels. A smart investor invests in stocks of companies with good underlying fundamentals at the right valuations.